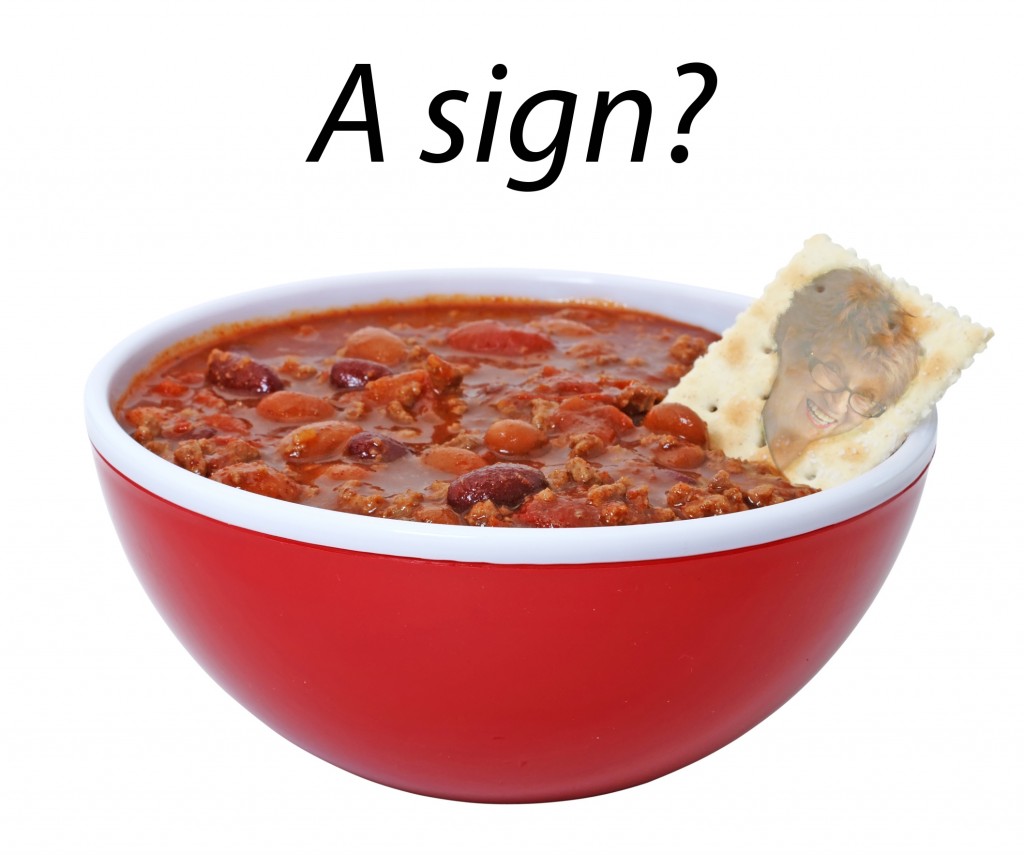 My friend Moira told me that the other day, while she was stuck in traffic on the 405 freeway in Los Angeles, she glanced over to the side of the road as a bush suddenly burst into flames. "God?" she wondered aloud. "Is this a sign?"
When I mentioned this to my friend Tom Jordan, he asked whether Moira had considered all the other people in their cars, and that perhaps, if the burning bush was a sign from above, it was intended for someone else. "Maybe it was directed at the guy levitating out of his Prius," Tom speculated.
I did a little research and it turns out shrubbery spontaneously combusts every other day. Especially in arid climates, like say, the general Egypt area and L.A., roadside conflagrations are pretty common. Are these simple acts of nature that we humanize to fit our needs and our agenda, or is someone really trying to tell us something?
My novel Feng Shui and Charlotte Nightingale is based almost entirely on this premise. Is it feng shui that changes Charlotte life, or does the belief in feng shui cause people to behave differently, which sets off Charlotte's transformation?
I have days when I feel pretty and days when I am pretty sure it looks like I've spent the night in a swamp, wrestling alligators. I don't know about you, but on the alligator days I'm not feeling it, and that seems to be reflected back to me in the form of people covering their eyes and hurrying in the opposite direction, and in a slightly gentler guise when I'm told I look tired and should have a nap.
But the occasions when my hair has cooperated, I've been to the gym twice in three months and I am wearing something from a hanger, and not sweats, good things happen to me. People smile and do not swing the stroller around to face the other way. Menfolk openly admire my clavicle, which I am told is my most alluring feature. I get my picture taken at the DMV and it does not resemble a mug shot.
Do I believe my adult "hung up" clothes and beachy brunette waves are magic? Or maybe I'm feeling a little better for having made an effort, and am therefore exuding the sweet pheromones of self-confidence—a kind of magic. When I groan, "Oh god, are you serious?" upon peering into the mirror first thing in the morning as I brush my teeth, and the entire medicine cabinet falls off the wall and shatters over the sink, is this god's answer to me? And if so, what is she saying?
After my mom passed away in October, my dad and I wanted to se sure to watch for a sign from her on January 12th, which would have been my mom's 90th birthday. My best girlfriends from L.A. (I wanted to type 'my L.A. squad,' but my age just wouldn't let me) were in town and staying at the house. My cousins and their kids came for dinner. There was a full moon.
It seemed like the big beautiful family dinner that was peppered with laughter, heartfelt toasts and a strong sense of purpose was a sign from my mom. Everyone felt her presence—as if just past our sight, at the far, far end of the table she sat with a glass of wine, smiling that smile, laughing along, surrounded by loving family.
A few days later, when the friends had returned to Cali and things were kind of ishly back to normal, my pops contracted the ugliest upper respiratory bug ever and it knocked him on his keester. Just moments before he hacked up his left lung, we had been talking about the time my mom nearly killed my dad with her chili.
It may have been in the freezer for 10 or 12 years—there was no way to know, but my mom assumed the best, heated it up and fed it to my dad. Full disclosure; my mom also had the chili and it did not nearly kill her at all. (Pops and I figure she unwittingly ate around the botulism, or whatever scourge comes from ancient chili, and was thus spared the near-death experience he enjoyed.)
Dad had to go to the hospital in an ambulance. When the EMTs arrived they asked when the projectile vomiting had begun. My dad said, "Right after I ate the chili," at the exact same moment as my mom said, "It was not the chili." The same conversation was repeated at the hospital as they prepared to pump my dad's stomach, only this time around my mom was getting steamed. She ate the chili. She wasn't going Exorcist all over the walls. It was not the damn chili!
This story was often a favorite when the topic of cooking mishaps would arise at parties, family gatherings and once at a wedding when the groom starting puking on the altar. My dad asked my mom, quietly, under his breath of course, whether she had heated up some chili for him. Turns out the bachelor party was the night before the wedding, so not the chili, but the question antagonized my mom to no end.
Just hours before my dad hacked up that left lung at the onset of the upper respiratory thing, we were reminiscing about the time my mom nearly killed my dad with her chili, and we recalled how much she hated that story. I believe my pops starting choking right about that time, and we both looked at the portrait of my mom hanging on the living room wall, and said, "No, she wouldn't. Would she?"
If we wanted to, every single event every single minute of every single day could be construed as a sign from someone about something. Personally, I don't look for signs anymore, but I find ways to feel connected to people that went before, and concepts that are much greater than my puny little mind can comprehend.
Just this morning I held my mom's watch, thinking about how she would wrap the band around her slender wrist then do up the clasp in the back. My hands are nothing like hers. I feel like her presence is slowly but surely slipping away.
I looked around, hoping to find something I could hold that would conjure her, make me feel like she wasn't so completely gone. Then it occurred to me that the thing her hand was most evident in, was me. Is that magic, or what?

Share this: