5 Star Review from Book Splurge!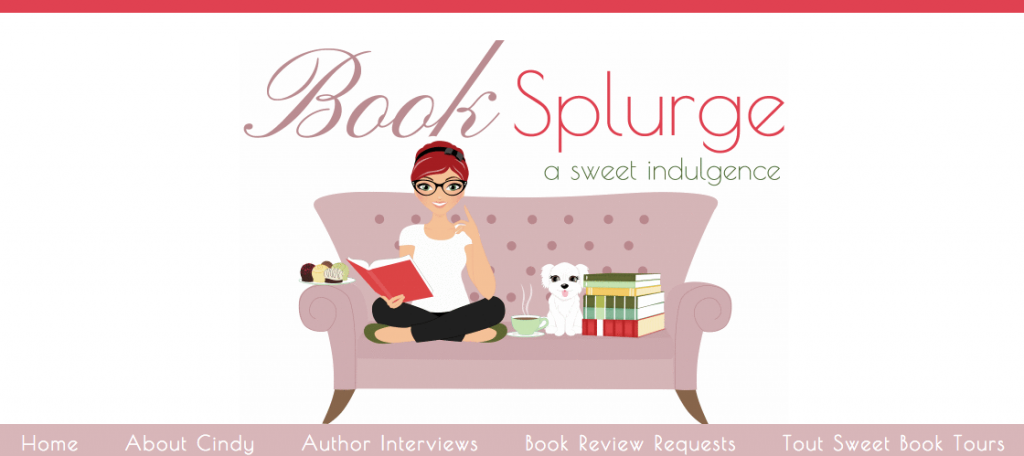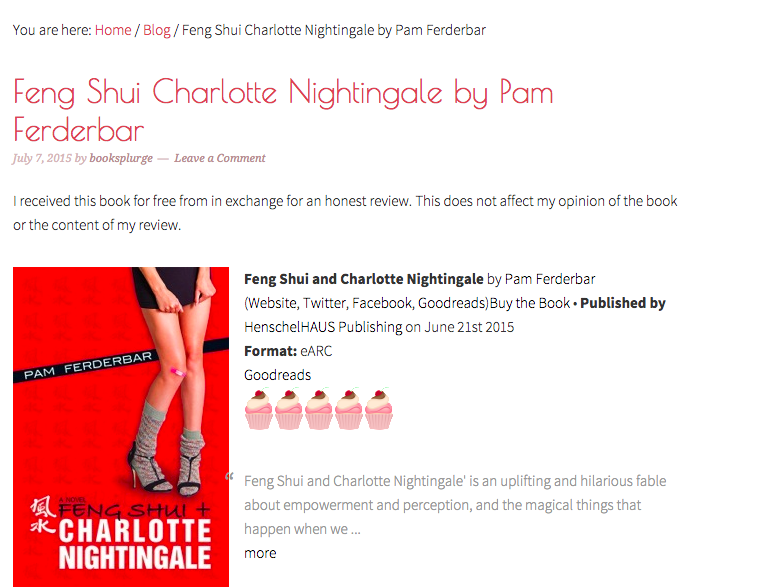 Feng Shui Charlotte Nightingale by Pam Ferderbar
July 7, 2015 by booksplurge Leave a Comment
I received this book for free from in exchange for an honest review. This does not affect my opinion of the book or the content of my review.
Feng Shui Charlotte Nightingale by Pam FerderbarFeng Shui and Charlotte Nightingale by Pam Ferderbar
(Website, Twitter, Facebook, Goodreads)Buy the Book • Published by HenschelHAUS Publishing on June 21st 2015
Format: eARC
Goodreads
five-starsfive-starsfive-starsfive-starsfive-stars
Feng Shui and Charlotte Nightingale' is an uplifting and hilarious fable about empowerment and perception, and the magical things that happen when we …
more
My Thoughts:
What a laugh out loud entertaining well written book! I absolutely adored Charlotte and Kwan, Joey not so much but that's to be expected, when you read the book you may or may not agree with me about Joey……….. Charlotte is a fun character and I love how she evolves throughout the book, her luck changes as well. The situations that Charlotte finds herself in are hilarious and make for great reading. I needed a nice light book to read and this book delivered. The side characters are funny as well and Charlotte's family is such a hot mess! I actually had a smile on my face for most of this book. What a fun story, take this book on vacation, you will not want to put it down.
Share this: