Do you have a writer in your life who deserves a great gift? Here's a list of goodies every wordsmith would love to have.
Books! (and gift certificates for books)
No one loves a good book more than a writer. Well chosen words on a page not only transport us emotionally, writers appreciate the author's struggle to be published, read and validated. Indie bookstores are the most wonderful places on earth, giving visibility (and shelf space) to some incredibly talented authors you may not find at Barnes and Noble.
For an indie bookstore near you click: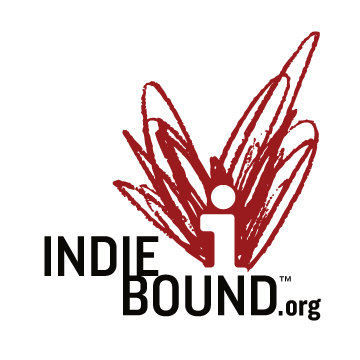 One of my all time favorite books, which was a gift to me from a dear friend and from which I never fail to find inspiration and focus, is The Writer's Desk by Jill Krementz (1996 Random House)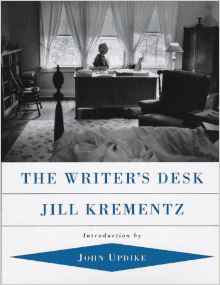 With an introduction by John Updike, The Writer's Desk showcases Jill Krementz's black-and-white portraits of over fifty well-known writers from the latter half of the twentieth century, such as Ralph Ellison, Toni Morrison, Pablo Neruda, Susan Sontag, and Kurt Vonnegut, at work on their craft. Emerging and established writers alike will be inspired and fascinated by the photos of the authors, which are accompanied by their own descriptions on individual creative routines and spaces.
A first edition.
If someone you know and love has a favorite author, and you've got a little extra money to spend, there is nothing like owning a first edition to make a writer (aspiring or pro) feel connected to their literary lion or lioness. Alibris has been around forever, and if they don't have it they will find it! Click: 

A stand-up idea.
Kierkegaard did his best writing standing up, as did Charles Dickens, Winston Churchill, Vladimir Nabokov and Virginia Woolf. You can put Ernest Hemingway in the standing desk club, too. If I sit at my computer for more than a couple of hours I experience a searing white hot pain in my back that distracts me from penning the great American novel.
I recently bought a WorkEZ Standing Desk – Laptop/Monitor Stand plus Keyboard Tray & Mouse Tray (pictured above). It's lightweight, portable and costs around $130. Your novelist (and her back, shoulder and neck) will thank you to the moon and stars. (You can find WorkEZ at numerous online and brick & mortar stores.)
Balls!
A balance ball chair, that is. Gaiam does it best. For under $80 your journalist will improve stability and balance, take the pressure off his back, and work the core. Stronger ab muscles protect the lower back and promote better posture, so give the gift that's truly fair and balanced.
Click:
Bold brewed inspiration.
Whether your writer likes to grind her own beans and French press, or she grabs the laptop and does her best work at the local latte joint, she will appreciate the gift that has fueled artistic endeavors for centuries. Compliment cappuccino's robust deliciousness with a groovy mug, and you'll be called out in the acknowledgements as her favorite person of all time.
For specialty writer's coffee mugs click: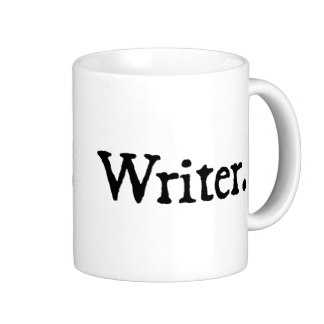 Beautiful blank pages.
I LOVE Moleskine! Elegant and affordable, these lovely little journals, notebooks, sketchbooks and diaries are sure to inspire big things. Click: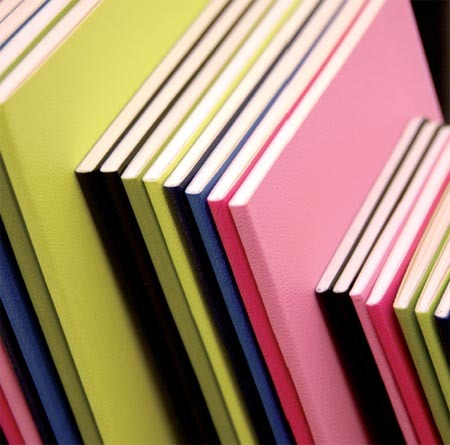 Illumination.
What a bright idea! With choices to fit any budget, a good desk lamp is essential to the writing process. Sure, it would be nice if the sun shone upon us each time we sat (or stood) to write, but with the gracious gift of a serious desk lamp, your writer's light will always shine.
Good grammar and punctuation, please.
The AP Stylebook is an essential tool for every writer. The definitive guide to proper punctuation, grammar and usage, this little gem should be mandatory reading for every American. And now it's available through an online subscription, which makes it the most convenient writing resource ever. Click: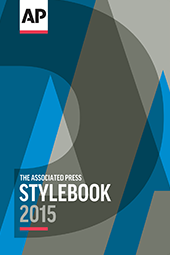 Proper writing attire.
We never know when inspiration will strike, and if it's 3AM and the house is quiet, your scribe is going to need something comfy and elegant in order to court the muse. The perfect robe, thoughtfully monogrammed with your author's initials, will ensure he doesn't look like Michael Douglas in Wonder Boys. Robeworks has the yummiest, softest, most writerly robes around!
Click the pink robe: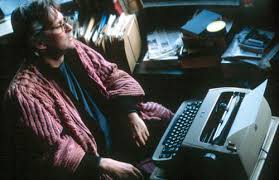 You.
We are an insecure, wildly overconfident, creative, wacky, lovable and neurotic bunch. When you believe in us—when you tell us that our writing made you laugh or cry or think or want to scream—well, you've given us life. Your support and friendship is the best gift of all.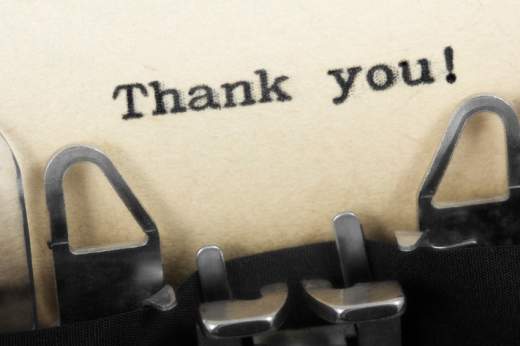 Share this: