Lana Reid Interviews Pam Ferderbar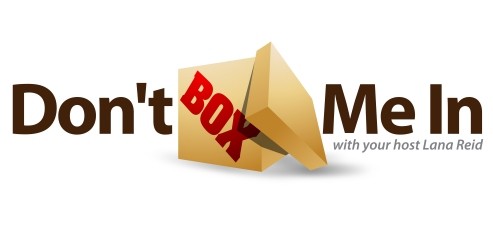 LANA REID's new inspirational talk show DON'T BOX ME IN breaks from convention. Hosted by popular, award-winning author and public speaker Lana Reid, this uniquely inspirational/motivational show covers a variety of "outside the box" topics from Lana's own DISTINCTIVE perspective.
This week Lana interviews pam Ferderbar, author of Feng Shui and Charlotte Nightingale, in a hilarious, uplifting and insightful hour.
Listen to Lana Reid and Pam Ferderbar on Don't Box Me In.
Author and photographer Pam Ferderbar describes herself as the most optimistic person on the globe – perhaps stupidly so. It only makes sense then for her to have written a book about the virtues of seeing the glass as half full rather than half empty. Feng Shui and Charlotte Nightingale is the story of a girl with the worst luck in the world and the Chinese food delivery man who delivers a little on-the-sly feng shui with the Emperor's cashew chicken. At its core, it is a story about finding your inner strength and self-confidence, and how those things influence everything about the outcome of our lives.
Share this: