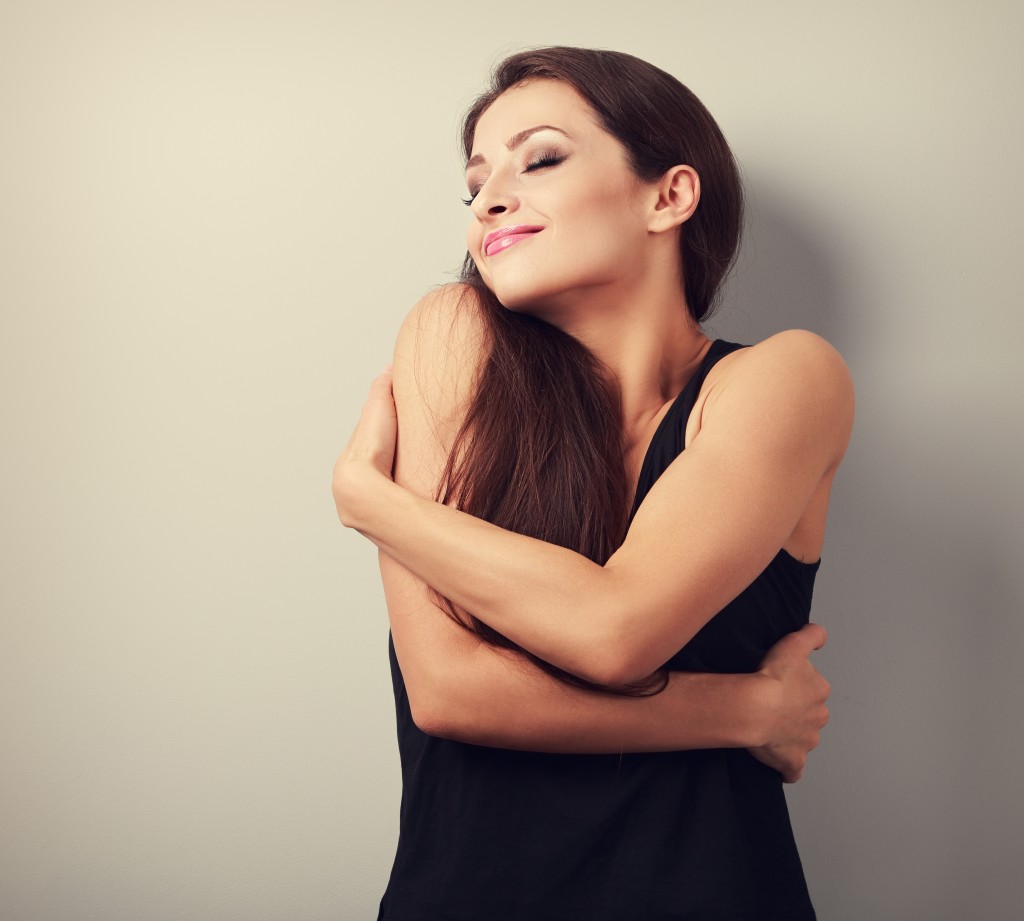 It's probably safe to say that most of us aspire to be loving creatures. We spend a lot of time figuring out how to love others, but everything we understand and know about love pretty much begins with how well we love…us. Wow. That's a tough one for a lot of people, but what can we possibly know about loving someone else if we aren't intimately familiar with the concept of loving ourselves?
We have stigmatized "loving thyself" with the fear that we will be labeled egomaniacal or narcissistic, but those are traits that describe humans who don't so much love themselves as hold themselves to a lesser standard than they hold the rest of humanity.
A politician who espouses family values literally gets caught with his pants down in a public toilet in the company of a meth addict transsexual prostitute and he begs our forgiveness. (I'd find it comical if it weren't so, so ironic that he asks to be pardoned for having sex with a drug dealer/hooker rather than for signing legislation that limits other people's rights to have sex with whomever they please, marry whomever they love and use whichever bathroom matches their sexual identity.) But I digress.
We end up forgiving the scumbag because…why? He cried on television. We eat an extra piece of cake and can't forgive ourselves. Sheesh.
As a nation we are on a mission to end bullying in schools and yet we bully ourselves every single day. I was loading groceries into my trunk earlier this week when a woman pulled into the spot beside me, got out of her car, dug around in her bag and then smacked herself, hard, across the forehead. You know me. I had to ask.
"I forgot my grocery list," she explained, a red welt forming above her nose. "My kids will kill me if I get the wrong cereal." I automatically despised her children and wanted to take the woman home with me—to pamper her and drink wine with her, but instead I suggested she not be so hard on herself and she tell her brats to get their own damn cereal. "They're three and five," she said, retreating into her car as I tried to hug her. I'm not sure how toddlers could kill an adult, but I still disliked them for making a perfectly lovely woman hit herself in the face. "Love yourself!" I shouted as she peeled out of the parking lot. (To self-soothe I gave myself a hug.)
I've consulted the pros about self love, you know, Oprah and Deepak, and they say identifying the sources of our inner pain—fear, anxiety, jealousy, stress, abuse, etc. and then learning how to let those things go is the key to truly loving ourselves. Bah. There, I said it. Bah! How about we identify the things that bring us joy and peace and we focus on those?
Do I love myself more when I'm zoomed in on my political anger or when I hug it out with an old friend? I can tell you that stress, anger and anxiety do not make me exactly lovable. In fact, I've been told in some circumstances that I actually have an evil face. There's definitely a time and a place for dealing with our inner issues and learning how to get past them, but in terms of learning to love ourselves to the extent that we can better love others…nothing beats lightness, and joy.
Walking my dogs this morning I stumbled upon a small patch of wildflowers just off the road. When I got closer I saw they were abuzz with great big bumblebees. A little rabbit hopped out of the thicket and into the woods. The clouds were those big, dense white cotton balls that seem to explode off the blueness of the sky. My dogs were smiling. I was overcome with such joy that I wanted to cry.
I stood there, grateful for this moment on this day. I looked inward. I had nothing but love in my heart—love for other people, sure. But I felt good about myself because gratitude does that.
In that moment, had anyone seen me, I promise you they would have found me lovable, and for the rest of today I feel like I could wrap my arms around the whole world.
Maybe it's too simple. I'm not a psychiatrist or self help guru. Hell, half the time I can't find my ass with both hands. I am an astute observer however, which is the basis for building fictional characters who seem real. I look at people whom I consider extremely loving and they are always without exception very lovable. They hold their heads high. They take care of themselves. They love themselves. Then they go out into the world…and they love everybody else.
I wanna be that.
Please donate to the ASPCA Hurricane Response fund today. The animules need us!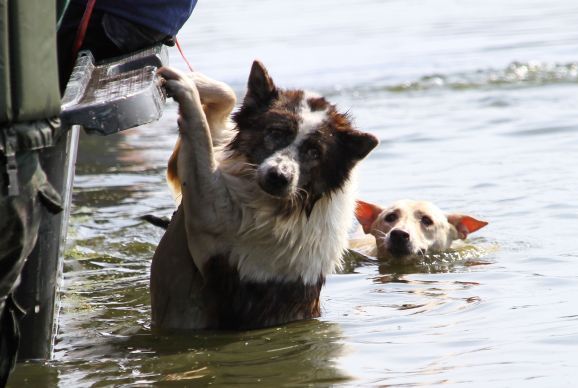 Share this: