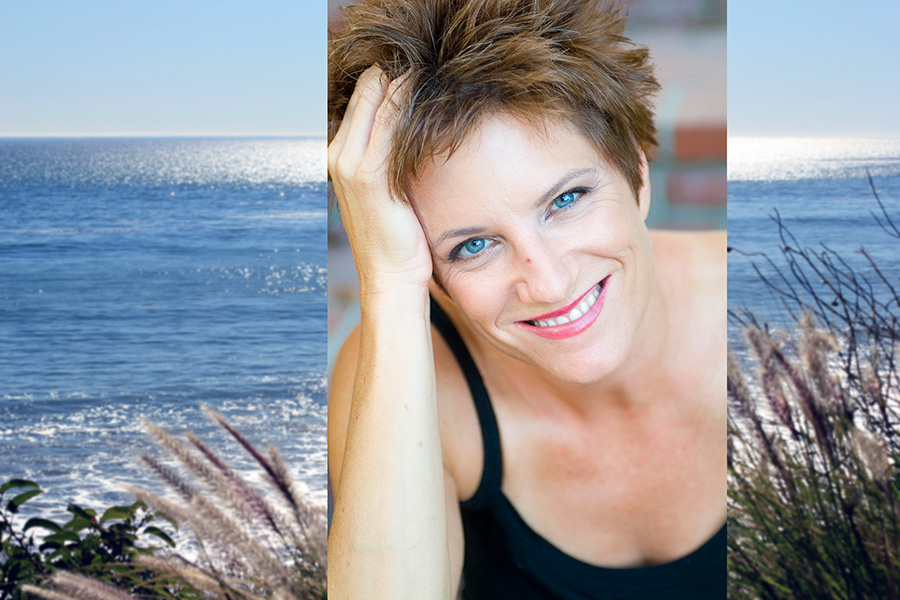 Welcome to Los Angeles where the local time is always PARTY and the temperature is always PERFECT.
Fair enough. It wasn't always party time, but my 20 years in Los Angeles were filled with the kinds of ups and downs that ultimately result in great personal growth. (And provided the fodder for the character of Charlotte Nightingale.)
I met a group of women whom shall be known for all time as goddesses. Pirates. Bad asses. And the lovingest people on the globe.
My faithful companion Zelda dog accompanied me to the west coast where she instantly fit in as a Cali girl, soaking up the sun, chillin' at the beach and proving to be an excellent wingwoman on hikes in the Santa Monica Mountains. When she was very old the first of four street dogs came into my life, Sir Rookie. He was closely followed by Thelma Lou, then Señor Delgado and finally, Mr. Zimmerman. All were homeless, abandoned dogs literally dying on the street. Once they rescued me they all lived long, healthy and happy lives treated like the absolute angels they were.
I got married and divorced. 'nuff said. There was a whole lot of living crammed into that 20 years. Then in 2013 I rebooted and moved back to Wisconsin to be with my family. It has been an adjustment, mostly good. I've reconnected with some old friends, made some new ones and I'm rediscovering the places of my youth, which has the effect of making me feel like I'm 17 again, which ain't all bad!
And now you're here with me for a part of this journey. Whether we're together for years or just a few minutes, I wish you great happiness. And good luck always.
Please let me know if there's anything in particular you'd like me to explore in this blog. Good luck, bad luck, recipes for disaster? (I have dozens.) This is all new to me and I'm just finding my way, so feel free to make suggestions!
Love,
Pam
Share this: